krater vinyl edition
This year marks the 10 year anniversary of the the release of Christian Gabels debutalbum Krater. The album was released on cd but never on vinyl. Until now. Now you have the chance to partake in a crowdfunding to make possible a 10 year anniversary vinyl edition of Krater. Follow the link to participate in making this happen: https://petsounds.se/shop/krater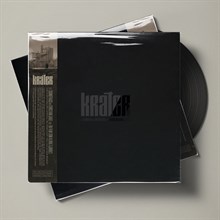 Koda vinyl edition
The album Koda will be released on vinyl on the first of april. You can preorder you copy now from Bengans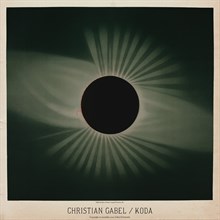 EFTERKRIEGSTECHNO OUT NOW.
A new 2-track EP with the title EFTERKRIEGSTECHNO is now available on streaming services.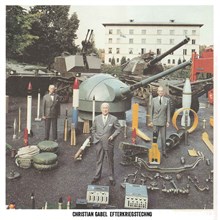 Mikrofilm vinyl edition!
The crowdfunding of the vinyl edition was successfully accomplished. A few extra copies are still available from Pet Sounds record shop in Stockholm.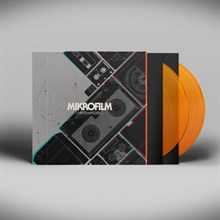 new album "koda" out now!
The new Christian Gabel album "Koda" is now available on Bandcamp and streaming services.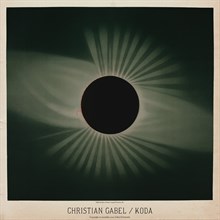 VIDEO FOR "VIDEOVÅLD"
New video out now. Watch it here:
Christian gabel on bandcamp
My music is now available on Bandcamp. Follow my profile here: https://christiangabel.bandcamp.com
new album "mikrofilm" out now!
Check it out here: http://smarturl.it/Mikrofilm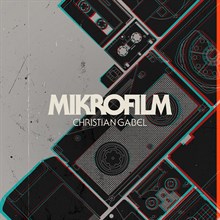 New single "arkadia" out now
Second single from the upcoming album Mikrofilm is out now on streaming services.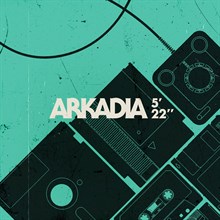 New single "Videovåld" out now
The first single from the upcoming album Mikrofilm has now been released on streaming services.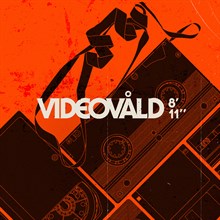 2 new albums by christian gabel
November will see the release of two new albums by Christian Gabel on his new label Gabel Elektronik. One is called "Mikrofilm" and consists of remixes of casette-recordings made as a child and teenager. The other one is called "Koda" and is an ambient album with a presence of voices.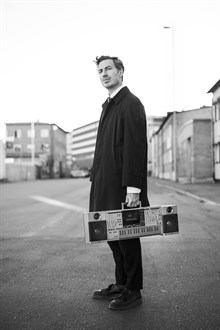 More 1900 shows next year
1900 will be doing another series of audiovisual shows during spring 2020. Tickets for all shows available from the 15:th of november at 10 am.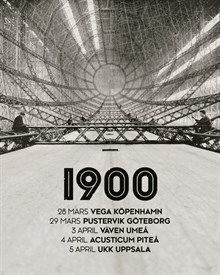 new 1900 livealbum out now!
The new livealbum "Fältinspelningar" is now available on streaming platforms.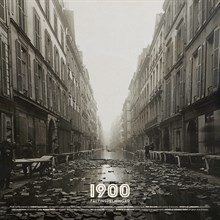 New 1900 shows in january 2019
Following the success of the shows at Orionteatern i Stockholm in may 2018,a new series of adusiovisual concerts will be performed at the same venue in january next year. Tickets are available here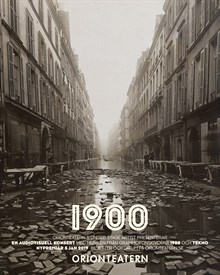 upcoming 1900 shows!
For the first time ever 1900 will play live. Tickets are now available for 3 audiovisual concerts at Orionteatern in Stockholm, in may 2018. You can get your ticket here.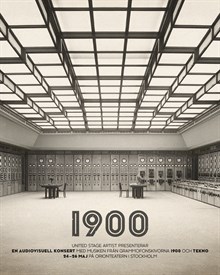 new 1900-album "tekno" out on march 30th. 
The new album "Tekno" by 1900 is now available both on vinyl and through streaming. You can order the 180g gatefold vinyl here:
http://www.bengans.se/campaigns/1900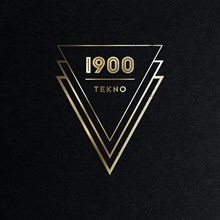 the first 1900-album available worldwide.
The first 1900-album has only been available in the nordic contries up until now. From now on it will be available through streamingservices worldwide.
New 1900-song out now!
The new song "Ljuva Mekaniska Jag" is now available through streaming services. The new 1900-album "Tekno" will be released on the 30th of march.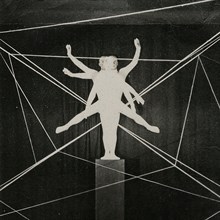 Video for the song "vi" out now!
The video for the song "Vi" by 1900 is now out on Youtube. Please feel free to share!
Listen to the new 1900-song 
Go to Line of best fit to hear the new 1900 track "Vi". Click here
New 1900-song out on friday!
Friday 5th of february will see the relesase of the single "Vi" which is the first single from the album "Tekno" due out in march. the song will be available on all streaming services.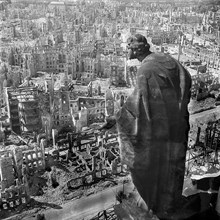 New 1900 album to be released 2016:
1900 "Tekno" 2016 from Christian Gabel on Vimeo.
1900 is available on vinyl now
Remastered version of the album on 180g vinyl with gatefold-cover. Cd-version included. You can order it here:
http://www.bengans.se/minishops/1900/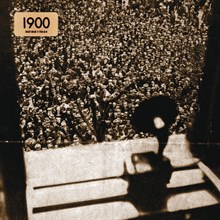 THE ALBUM "KRATER" is out now!
Available on iTunes, Spotify, Amazon and as a 2-disc deluxe slipcase-edition on store.fatshark.se.
Read more and listen to Krater here.